Excellence in Literature Reading and Writing Through the Classics
, Introduction to Literature is for grades 8+. It is the first book in the College prep series by Janice Campbell, published by Everyday Education. Study begins with short stories in the first unit and each additional unit covers full-length works such as, Jane Eyre, Animal Farm, Around the World in 80 Days and 20,000 Leagues Under the Sea. The guidebook is written to the student and the student is encouraged to go through the study independently with a parent or teacher acting as a mentor. One of the goals of this book is to prepare the student for college level writing and study habits.
You will need to provide your student with the books to be studied and writing resources. The recommended resources are a dictionary, thesaurus and writer's handbook. Janice instructs the student on how to read a book and use the necessary resources.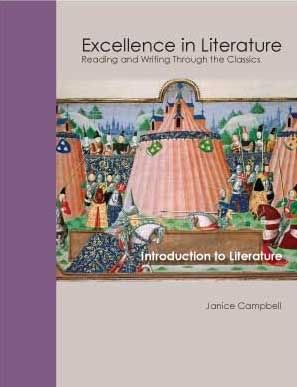 When we received the ebook version of
Introduction to Literature
I printed it and placed it in a binder and then read through the first few chapters and Unit One so I knew what was expected of my student. I handed the book over to him and explained how it worked and asked him to read the beginning of the book and to begin Unit One.
Nathan, my 13 year old literature student, got right to work and handed me the rough draft of his first paper 2 days before it was due. He didn't follow the example format in the book carefully enough so I talked him through it and made notes so he could correct his errors. He fixed his mistakes and handed it in and then my husband and I looked it over. My husband gave him the final grade.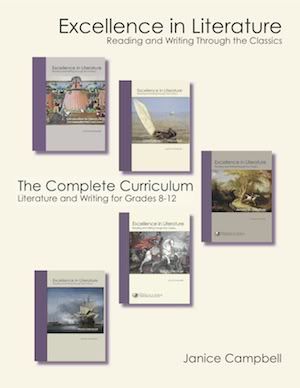 This course is writing intensive. I am confident that by the end of this course my son will have an easier time writing a quality paper. I like the book selections used in the course and many of them were already on the list of books I want my son to read. I have not used an official literature course with my older students before so it is nice to have everything planned out and ready to go without much work from me.
To purchase Introduction to Literature visit Everyday Education
.
Print book(8.5x11, 132 pages) $29 plus $4.95 priority mail shipping
Ebook, available for instant download $27.00
As a member of TOS Homeschool Crew I received a free copy of this book in order to write this review and have shared my honest opinion. To read more reviews please visit
TOS Homeschool Crew blog
.